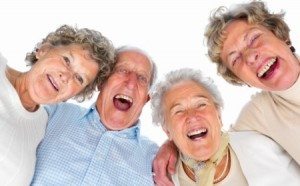 We have all heard it said a hundred times without giving it a second thought. But can laughter really be the best medicine?
Laughter really is great for your health! Laughing increases blood flow and your heart rate, mimicking the effects of light exercise. It's an easy way of decreasing stress AND strengthening immunity. And because laughter is the release of those feel-good endorphins, it provides pain relief. Who knew a little giggle now and then was so good for your body!
The great thing about having a caregiver is that you have someone to share your laughter with! Add some fun to your routine by sitting and watching a comedy. Whether it be a classic, modern, or romantic comedy, you'll be sure to have a great time- and your body will thank you!
Here are some movie suggestions to get you started. Remember laughter is contagious- share some with a caregiver or loved one today!
Classic Comedy: Monty Python and the Holy Grail (1975)
Modern Comedy: Meet the Parents (2000), Anchorman: The Legend of Ron Burgundy (2004)
Romantic Comedy: When Harry Met Sally (1989)
Submitted by: Katarina Livaskani at Home Care Assistance, Palo Alto, California